Its been quite some time since I've been to a midnight showing.
But the time has come again... and it didn't completely destroy me because I didn't have to wake up early. We went with Mckay and a bunch of other people.. who I couldn't tell you the names, probably. It was a lot of fun, but very very very long. It said a lot more naughty words than the first one.. but I liked the movie for the most part.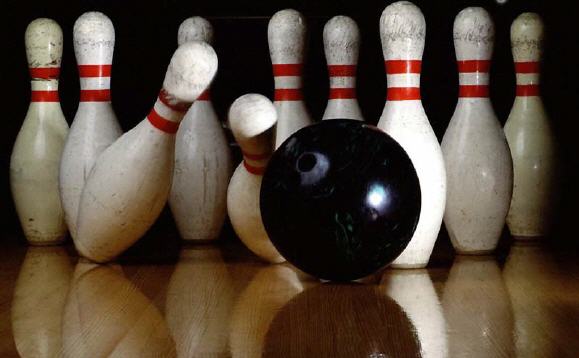 Mckay left to California, so we had to celebrate all week. The next night... being Wednesday, we all went bowling.
It was fun and I didn't do too bad the first game... but the second was HORRIBLE.
I cannot bowl without bumpers... and so for not having them I didn't do too bad.
It was a reminder of how much I miss my class again... but soon enough I'll be bowling with them.
After bowling we went down to Applebee's. I've only been there twice.
One time I got mac & cheese... and it was out of a box.
Another I got a quesadilla and it had bacon in it, even though I asked to get it without.
Ew.
This time I got fettucini alfredo and it was delicious. yuuuuuum.